JUSTEGGS
UNIFIED


SOLUTIONS

We are here to solve the gap in creative,
data and media solutions and have all three
disciplines work in tandem.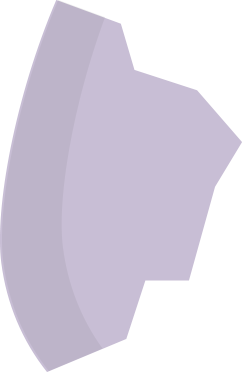 OUR

CREATIVE
CAPABILITIES
01    WE MAKE IT EASIER
for brands with flexible service options.
02    OUR CREATIVE DRIVES EFFECTIVE
results, with our continuous optimisation
based on creative performance.
03    WE MAXIMISE EFFICIENCY
through competitive rates and our
transparent pricing model.
OUR

DATA
CAPABILITIES

We work agnostically with a wide variety of first and third party data
providers, in turn allowing flexibility in our audience targeting abilities.
1ST PARTY DATA TARGETING
CUSTOMER DATA
WEBSITE DATA
INSIGHTS & ANALYTICS
3RD PARTY DATA TARGETING
BEHAVIOURAL DATA
BROWSER DATA
DEMOGRAPHIC DATA
RETARGETING
AD UNITS
WEBSITES
OUR

MEDIA
CAPABILITIES

Available on managed service
& self service models.
SSP PROVIDEERS

DSP

CONTACT US TO ELEVATE YOUR
DIGITAL CAMPAIGNS TO NEW HEIGHTS!
WE WOULD LIKE TO ACKNOWLEDGE THE TRADITIONAL CUSTODIANS OF THE LAND ON WHICH WE GATHER, LIVE, WORK, AND PLAY. WE PAY OUR RESPECTS TO THE ELDERS,
PAST, PRESENT, AND EMERGING, AS WELL AS TO ALL FIRST NATION AND TORRES STRAIT ISLANDER PEOPLE WHO HAVE STEWARDED THIS LAND FOR THOUSANDS OF YEARS.
FINISH ON
A HIGH NOTE
We pride ourselves on our full-proof reporting solution, transparently
sharing in-depth campaign reports at every stage of the campaign.
Custom reports are also available upon request, please reach out
to reporting@justeggs.digital for enquiries.

EGGNITE

MEASURING METRICS


THAT MATTER
FOOTFALL METRICS
IMPRESSIONS AND EXPOSED VISITS
CUSTOM VALUE ATTRIBUTION
EXPOSED VISITS PER STORE
OVERALL VISIT UPLIFT
COST PER EXPOSED VISIT
CONVERSION PATTERNS
VISITATION PATTERNS
LEAD AND DWELL TIME
ESTIMATED DISTANCE FROM
HOME/ WORK
CREATIVE METRICS
AD SPEND PER PLACEMENT
IMPRESSIONS AND LOADED IMPRESSION RATE %
ENGAGEMENT AND ENGAGEMENT RATE %
CLICKS AND CLICK-THROUGH RATE %
VIDEO COMPLETIONS AND VIDEO COMPLETION RATE %
AVERAGE EXPOSURE TIME
INTERACTIONS AND INTERACTION RATE %
DATA AND MEDIA METRICS
IMPRESSIONS (DSP)
REACH
FREQUENCY
GEOGRAPHIC BREAKDOWN
SITE/ APP BREAKDOWN